Covid-19: Euro 2020 tickets offered as part of vaccine push
Londoners are being offered the chance to see the Euro 2020 final at Wembley Stadium if they book a Covid-19 vaccination appointment.
Mayor Sadiq Khan is offering two tickets to Sunday's final as well as 50 pairs of tickets to the Trafalgar Square Fan Zone.
He said he wanted to boost the number of young people who were vaccinated.
London has the lowest rate of vaccine uptake in the country with 63% of over 18s having the first dose.
Public health experts have recently warned London could have the "perfect storm" of conditions which could lead to a rise in Covid-19 infections as it has a young population that is "ethnically mixed and transient", a high rate of multiple occupant homes and is an international hub.
On Monday, the government announced most social distancing restrictions will end on 19 July.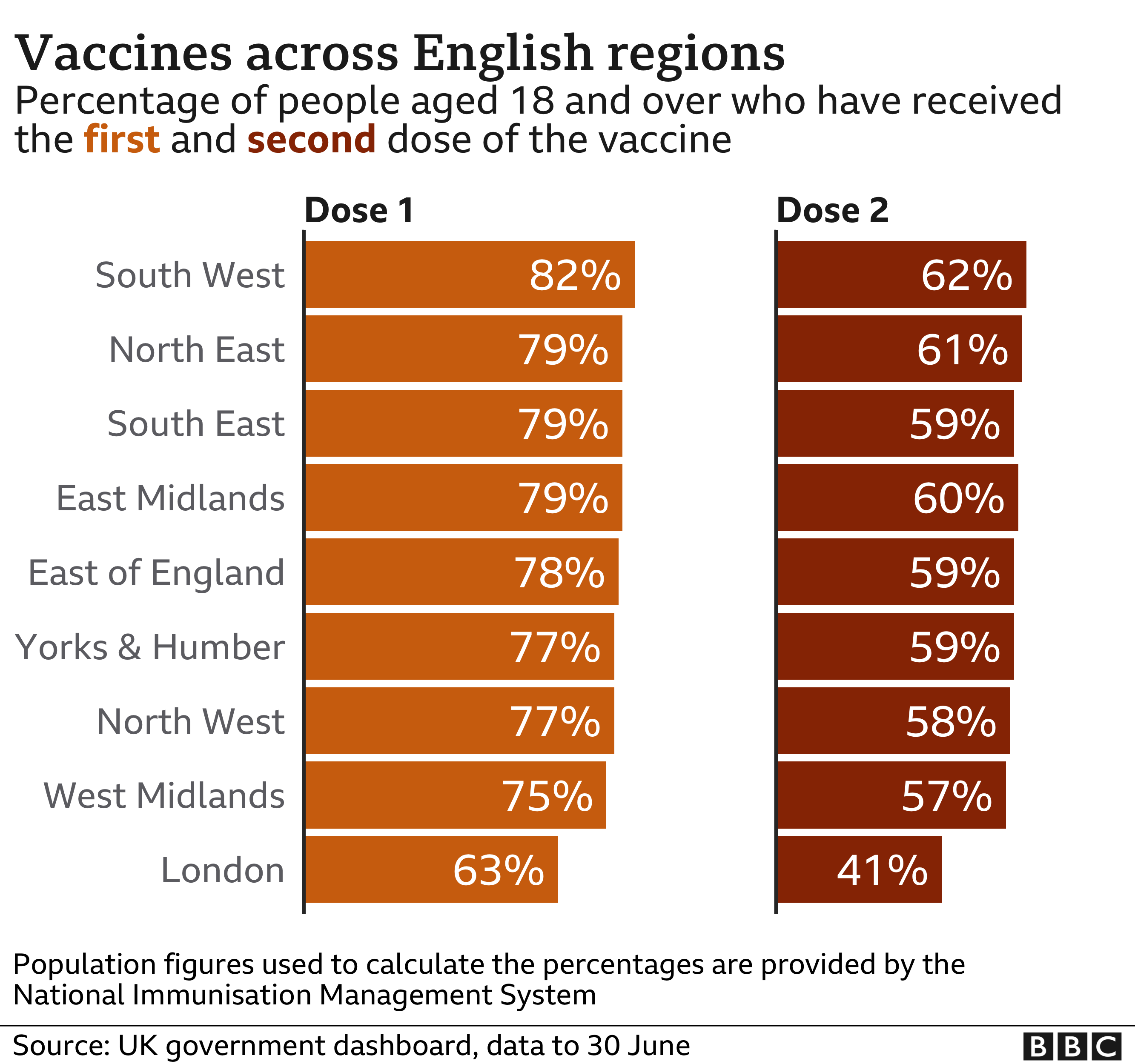 From Wednesday, people can enter an online draw for the final tickets by providing proof they have received their first jab or that they have booked an appointment for it.
Entrants who post on social media about having or booking the vaccine will be entered into the draw twice, with full details of the draw to be available on Mr Khan's social media on Wednesday morning.
"It's really important we continue to boost the number of young people coming forward to be vaccinated," Mr Khan said.
"We are already seeing the big difference that the vaccine is making in our fight against the virus but the next two weeks are absolutely crucial in ensuring restrictions are lifted.
"I urge all Londoners to get both doses of the vaccine as soon as possible." – bbc.com