Heathrow told to cut passenger charges again
Heathrow Airport has been told to cut passenger charges for airlines next year, in a move that should feed through to ticket prices.
The Civil Aviation Authority decided lower charges were required due to passenger numbers recovering quicker after the height of the pandemic.
Passenger charges are paid by airlines and go towards costs for terminals runways, baggage systems and security.
The average charge per passenger at Heathrow for 2023 is £31.57.
But the regulator said this will fall to £25.43 in 2024 and "remain broadly flat" until the end of 2026.
Although, the charges are paid by airlines, they can impact flight prices if companies decide to pass on some costs onto passengers via airfares.
It is understood bosses at Heathrow wanted charges to actually increase to more than £40, while airlines proposed they should be no more than around £18.50.
In response to the decision, the airport said the CAA's decision made "no sense" and warned it would "do nothing for consumers".
"The CAA has chosen to cut airport charges to their lowest real terms level in a decade at a time when airlines are making massive profits and Heathrow remains loss-making because of fewer passengers and higher financing costs," Heathrow said.
The airport said the regulator should be "incentivising investment" to rebuild aviation services following the heavy blows dealt to the industry during Covid.
But the CAA said its decision to introduce lower charges from 2024 recognised that passenger numbers were expected to return to pre-pandemic levels.
It said as well as benefitting travellers in terms of lower costs, the charges would also allow the airport to continue investing in its operations, including planned upgrades to its security scanners and a new baggage system in Terminal 2.
"Our priority in making this decision today is to ensure the travelling public can expect great value for money from using Heathrow in terms of having a consistently good quality of service, whilst paying no more than is needed for it," said Richard Moriarty, chief executive of the CAA.
In 2021, Heathrow was given permission to raise the passenger charge for airlines from £19.60 to £30.19 for the summer of 2022. The aim was to help it get through the pandemic.
But British Airways and Virgin Atlantic, two of Heathrow's largest airlines, have long complained that fees at the airport, the busiest airport in western Europe, are the highest in the world.
'Abuse of power'
Shai Weiss, chief executive of Virgin Atlantic, said the the regulator had "not gone far enough" in lowering passenger charges or ensuring that a "monopolistic Heathrow" was fulfilling its statutory duty to protect consumers.
"Heathrow has abused its power throughout this process, peddling false narratives and flawed passenger forecasts in an attempt to win an economic argument," he added.
Luis Gallego, chief executive of IAG, the parent company of British Airways, said "high charges" were "designed to reward shareholders at the expense of customers" and risked undermining the competitiveness of Heathrow.
Willie Walsh, director-general of the International Air Transport Association, which represents airlines, said the regulator was "hostage to Heathrow's pessimistic passenger outlook", and added the decision still meant airlines and passengers would "continue to pay one of the highest airport charges in the world".
"Given that Heathrow have succeeded in securing this generous settlement, we'll be watching their performance this summer and beyond very closely. Any repeat of the failures we have seen over the past few years would be totally unacceptable," he added.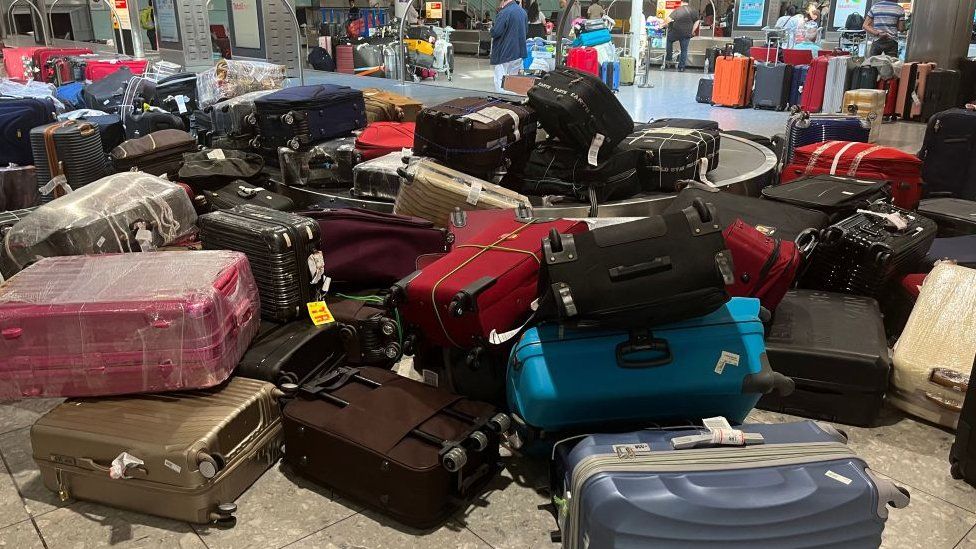 Last summer, many airports across the UK struggled to cope with demand for international travel returning, with flights delayed and cancelled due to staff shortages. Many workers in the travel industry lost their jobs at the start the of the pandemic.
Mr Moriarty said the CAA had "considered the sharply differing views" from Heathrow and the airlines about the level of fees.
"Understandably, their respective shareholder interests led the airport to argue for higher charges and the airlines to argue for lower charges," he added.
Both airlines and the airport have six weeks to appeal the decision. – bbc.com