Inflation: Cost of living rises at fastest pace for 30 years
Soaring food costs and the energy bill crisis are driving consumer prices up at their fastest rate in nearly 30 years, latest figures show.
Consumer price inflation surged to 5.4% in the 12 months to December, up from 5.1% the month before, in another blow to struggling families.
The last time inflation was higher was in March 1992, when it was 7.1%.
And with gas and electricity costs set to increase further soon, analysts warned it could reach that level again.
Chancellor Rishi Sunak said he understood the pressures people were facing, but the opposition Labour party said working families faced an impending "triple whammy" of financial pressures.
The latest figures will increase pressure on the government, already under fire over tax rises set to take effect in April.
They will also fuel calls for the Bank of England to raise interest rates in a bid to bring inflation closer to its 2% target.
The latest rise was announced by the Office for National Statistics, which said increases in prices of furniture and clothing also contributed to December's rise in the cost of living.
Stagnant wages
Inflation is the rate at which prices are rising. If the price of a bottle of milk is £1 and it rises by 5p, then milk inflation is 5%.
You may not notice price rises from month to month. But right now, prices are rising so quickly that the money people earn does not go as far.
Separate ONS figures issued on Tuesday showed that average pay rises are failing to keep up with the rise in the cost of living.
Regular pay, excluding bonuses and adjusted for inflation, fell 1% in November compared with the same month in the previous year.
Paul Johnson, director at the Institute for Fiscal Studies think tank, said people on low incomes would be particularly hard hit by the rises.
"Everyone, particularly those on modest incomes, has had a long period of wages not really growing any faster than prices over the last decade, so another increase at this point is going to be particularly painful," he told the BBC.
Struggling youth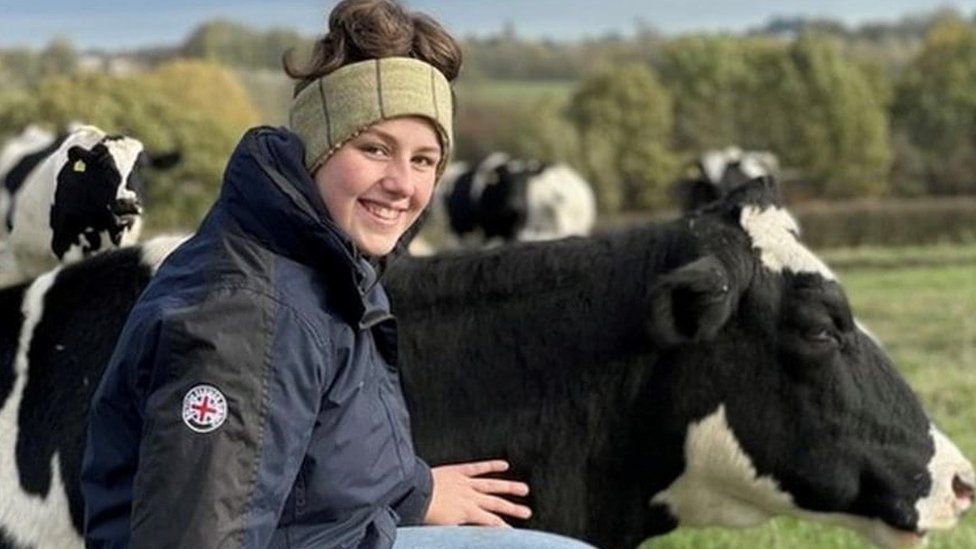 Jessica Langton, who is required to drive long journeys between farms for her job in cattle rearing, told the BBC she had seen her petrol costs rise by £100 per month.
The 21-year-old, who lives in Derby, is in the final year of her studies, funded by a tuition loan with a fixed interest rate.
She is concerned that wages have not increased in line with the cost of living, which means that a sudden bill – such as a car breakdown – would be a "huge stress to cover".
Grim outlook
Paul Dales of Capital Economics said inflation was now expected to hit 7% by April.
"That would be higher than the peak of 6% that the Bank of England was forecasting when it raised rates in December," he added.
"And although inflation will fall back thereafter, we think it will stay above 4% for all of this year and won't drop to the 2% target until April 2023."
As a result, he said, the Bank of England's rate-setting Monetary Policy Committee was likely to raise interest rates faster than most people expected, with the next increase to 0.5% expected in February.



The wave of inflation shows no sign of abating just yet.
At 5.4% in December, the annual rate of the Consumer Price Index has never been higher since the Bank of England was given independence – and, actually, since this measure of inflation was created.
It is only because the statisticians have modelled what CPI would have been that we can tell that this is the highest since March 1992. This is well over double and heading for treble the rate of inflation the Bank has as its legal target. Gas, electricity, food and used car prices are all surging.
And the unfortunate news is that it is heading even higher. The Retail Price Index, an inflation measure which is still widely used by government and businesses, is already at an incredible 7.5%. Independent analysts fear the main measure will hit 7% in April when the energy price cap is raised again.
But where above 6% it hits is in the hands of government and the energy companies. The gas that they will charge for has already been bought. The inflation that will push these figures yet higher in the coming months is arriving on tankers of American liquified gas.
The concern is that not only is the predicted peak inflation getting higher, but that it will prove "stickier" than expected, remaining at high levels as the energy price cap is further raised in the autumn and beyond.


Political pressure
Chancellor Rishi Sunak said: "I understand the pressures people are facing with the cost of living, and we will continue to listen to people's concerns as we have done throughout the pandemic."
He said the government was providing support worth about £12bn this financial year and next to help families cope.
Shadow Treasury secretary Pat McFadden said: "These figures show that the cost-of-living crisis is only going to get worse in the coming months.
"Working families are already feeling the crunch. But the triple whammy of an imminent rise in the energy price cap, real wages falling and Tory tax rises coming down the tracks are going to make this crisis even worse."
Businesses squeezed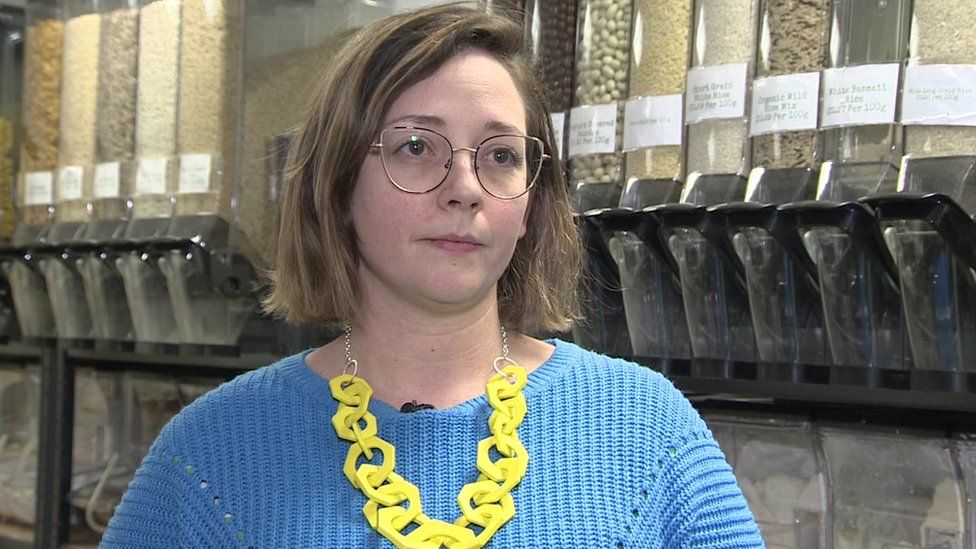 Kate Greig helps run Kent Food Hubs, a co-operative that helps traders and producers in the county to sell direct to customers.
She says her suppliers are seeing increases in their material costs, as well as things such as energy bills.
"Food is more expensive, fuel is more expensive," she said. "For my traders, raw materials are more expensive, whether that's the lentils to make a meal or the cardboard they use to package it."
But she says traders are reluctant to put prices up, because they are already having trouble competing with the large supermarket chains.
"They need to find a way to make it sustainable – and unfortunately, that might be on a price rise." – bbc.com