James Worthy: Justin Bieber's multi-platinum producer chats with Charles Myambo
JAMES Worthy is a globally acclaimed artist, producer, songwriter and certified audio engineer. He is undoubtedly a generational talent having sold over 50 million records worldwide.
The Grammy award winner and multi-platinum producers has played a huge role on projects of superstars such as Justin Bieber, Future, Dr.Dre, Fetty Wap, Jaden Smith, Asian Doll and several other icons.
As an artist, James is an iTunes #1 charting artist and a Shazam #1 charting artist. He is also a top 10 billboard charting artist.
James is also a well-respected TV personality who has been featured on Love & Hip Hop Atlanta, BET's From The Bottom Up, Chrisley Knows Best, Access Hollywood, Growing Up Hip Hop ATL, Khon 2 News, ABC and more. Moreover, he is verified on Twitter, Instagram, Facebook (Meta) and other social media platforms under the name @kingjamesworthy and has millions of followers on social media. Below are excerpts of the interview
Q) Today you have vast accolades and credentials as Grammy awarded, multi-platinum and college educated producer. What advice would you share with aspiring artists based on your wealth of experience in the music industry and life in general?
A) "Charles I love that question. It's difficult to narrow it down to just one thing. Obviously it's a cliche to say that you should follow your dreams and believe in yourself but if you don't do it, who will do it for you? I think it's incumbent for everyone to follow their purpose in life or to be specific to musicians, your purpose in the music industry. The challenging part is discovering and purpose and nurturing it while keeping a strong mindset. I had several people who did not expect me to be half of what I am and at times it was discouraging to be around such people but I had to keep my mindset strong and intact. So those things I mentioned are really important for musicians or aspiring musicians to consider".
Q) Tell us a little more about what inspired you to deviate from your usual genre and venture into Electronic Dance Music with your latest hit "See It My Way"?
A) "Well Charles I've always worked with artists from diverging genres such as Justin Beiber, Future, Dr. Dre, Jaden Smith, Asian Doll, Fetty Wap and many others. So as a producer and an audio engineer I had experience in almost every genre but it's as a performing artist that I'm mostly known for RnB and rap. So it was just a case of being inspired by the right track and message for me to choose to showcase another genre. I just loved the message that "See It My Way" brings. Everyone who is trying to achieve something wants people to see things their way and in some cases you have to achieve those goals before people can see it your way. I truly hope you enjoy the track because I had fun making it".
Q) During this interview, nearly 100 people from our audience have pre-ordered your song "See It My Way" from Apple Music. How does that make you feel and could you let them know what special surprise you have in store for them?
A) "Firstly thanks to you Charles for organizing this and thank you to everyone in the room who has supported this new track. This particular track means so much more to me because It's my first time doing a track that is so different from my normal genre. So I am very grateful towards the many people that have pre-ordered "See It My Way". Charles and I have organized something to just bless everyone who supported us. I will be taking my time to individually promote and post your social media accounts on my Instagram account for 24 full hours. That means all 700K of my followers on Instagram will have a chance to support all of you as well.
▪️About The Celebrity Host/Interviewer;
Charles Myambo is a #1 best selling author in multiple genres. His latest book which is already a #1 best seller is titled "Powerhouse Voices: Amazing Experiences On Clubhouse". Charles is also an Actuarial Scientist by profession and he is the esteemed founder of the rapidly growing celebrity community called Team Smooth.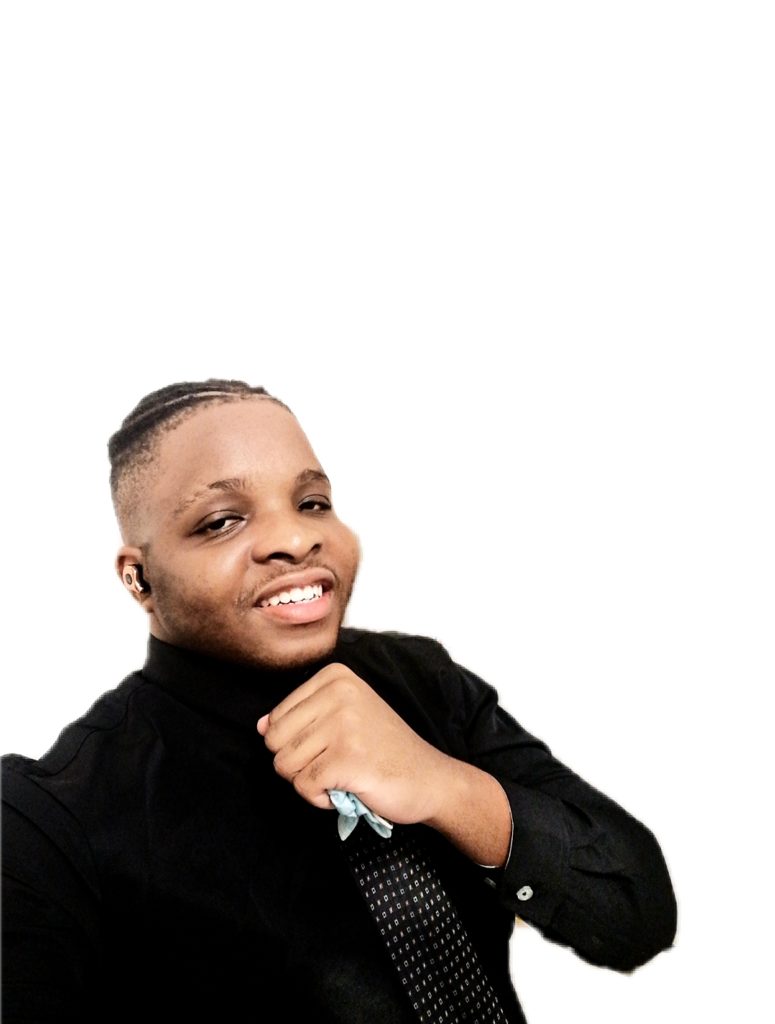 There is a long list of world-renowned public figures that Charles has had the honor of working with and partnering. In his most recent #1 best-selling book known as Powerhouse Voices, Charles worked with very notable co-authors such as Michael Graziano, Natasha Graziano, Naleighna Kai and Laura Bilotta. Natasha Graziano is well known for being covered in Forbes as the #1 female motivational speaker under 40 worldwide. She has a massive following on all social media platforms, having over 10 million followers on Instagram alone. Her husband Michael Graziano who is also a co-author of Powerhouse Voices is a globally acclaimed writer. He writes for huge publications such as Forbes and Entrepreneur. Michael Graziano is also the youngest Canadian to visit all 193 UN nations in large part due to his world tours as a beloved and famous writer.
Naleighna Kai is a direct business partner of Charles and she is the main author in the #1 best seller "Powerhouse Voices: Amazing Experiences On Clubhouse". Naleighna is arguably one of the greatest authors to ever hail from the USA. She has several dozen #1 best seller books across several genres. Laura Bilotta who has also worked extensively with Charles is one of the greatest celebrity dating coaches worldwide. She owns the hugely successful event curation and matchmaking company known as Single In The City. In addition to these hugely notable peers, Charles has also shared stages with names like Tiffany Haddish, Paul Davison, Grant Cardone and many more. Grant Cardone is widely recognised as a billionaire who has revolutionized the real estate industry. Paul Davison is a tech & social media mogul who is most well known for being the leading creator of the Clubhouse app.
At the time of writing, Team Smooth has organized four celebrity interviews which were hosted on the Clubhouse app. There was an interview with Oprah Winfrey's prodigy Julian Brittano. Following that, there was an interview with Justin Bieber's multi-platinum and grammy award winning producer, James Worthy. He is well known for working with names such as Dr. Dre, Future, Fetty Wap, Jaden Smith, Asian Doll and several others. Then most recently in the month of March, there was an interview with Rihanna's producer by the name of Curtis Richardson alongside another music oriented guest by the name of K-Fresh who has over two million followers on Instagram alone. Curtis Richardson is also widely known for significantly helping build industry icons like Tiesto, John Legend, Jennifer Lopez and David Guetta to name a few. Preceding all these celebrity events was the very first celebrity interview hosted on the 29th of January 2022. The interview was with Cardi B's doctor by the name of Dr. Catrise Austin. Her clients include Soulja Boy, ASAP Rocky, DJ Khaled, Common, Wendy Williams, Busta Rhymes and many more. Prior to hosting all these celebrity events, Charles also used to facilitate huge business networking forums among your everyday regular working class people. Those virtual networking forums helped create countless opportunities for thousands of different people worldwide.
Since 2019, Charles has passionately worked with and represented a variety of celebrities from all over the world. Later on during 2019, Charles would go on to establish the celebrity community known as "Team Smooth" using the strong connections he had built with the multitude of celebrities he had worked with prior. The Team Smooth brand also owns a YouTube channel with thousands of subscribers which is in partnership with Knowaging Media. Several hundreds of celebrities worldwide are represented by Team Smooth which has a vision of unveiling the best parts of all celebrities i.e. their humanity. Priorities for the celebrity community include, facilitating mutually beneficial connections among celebrities, ensuring creation of lucrative opportunities as well as positive branding for the celebrities involved and most importantly using the collective influence of all these celebrities to propagate positive change especially in raising awareness for charities in need. Team Smooth is currently not a registered company and is not profit centered but can be best described as a fast growing community of celebrities from every corner of the earth.
Charles' Mission To Help Charities
The celebrity interviews which Charles and his team (Team Smooth) curate are strongly targeted towards raising awareness for various charities in need worldwide. At present, Charles does not generate any revenue for himself when he hosts/interviews celebrities or curates celebrity events. He is actually not taking a single cent for himself from his recent #1 best selling book. What drives him the most is to provide for others largely because of his past and how he would be destitute if people had not shown him kindness. At a certain stage in his teens, Charles was on the verge of being homeless which is why it's extremely important to him to help donate to charity.
Charles envisages utilizing his rising celebrity community to help generate awareness for obscure or unknown charities, help with fundraising for charities, help direct charity campaigns and also motivate the less fortunate to keep fighting in life. He has a very soft spot for orphanages having been an orphan himself. He has donated to and also served for charities/foundations such SOS, Face The Nation and several relatively unknown charities in need.
Charity work has always been extremely important to Charles so much so that he started donating to charitable causes as early as the age of 13. Charles would save up 50 cents everyday by opting to walk instead of using transport when traveling to and from terminals en route to his school. Each year since the age of 13, he would raise over a hundred US dollars. He gave all of the money he would make to homeless people, church charities and church offerings.
At the time, Charles was based in Zimbabwe after relocating from Botswana following the untimely death of both his parents. His childhood was extremely challenging. He spent many of his teenage years battling suicidal thoughts. Charles actually made two attempts on his life, once at the age of 12 and again at the age of 13. There was nothing random about these suicide attempts. Each suicide attempt was preceded by the loss of a parent. Charles had a very strong bond with his mother who he unfortunately lost at the tender age of 12. The very next year, Charles would lose his father at the age of 13. In subsequent years, he would lose more family members. By the age of 14, Charles had lost all four grandparents in addition to losing both biological parents in years prior.
Charles only has two direct family members who are still alive i.e. his older sisters, Charlene Myambo and Samantha Myambo. Both his sisters battled depression following the loss of their parents. Charlene was hit the hardest by the death of the parents and to this day she suffers from acute depression, schizophrenia and bipolar. In a nutshell, Charles and his two sisters had a horrendous experience growing up. That said, it wasn't all doom and gloom. Samantha went on to become a highly touted supervising manager for the globally acclaimed conglomerate known as Walt Disney while Charlene majored in accountancy and worked for some large corporations.
Charles himself would emerge as an actuarial scientist, #1 best selling author, a celebrity host as well as becoming an international keynote speaker. He credits everything to his faith in Christ and has seen God provide for him numerous times through the kindness of close relatives, friends and in some cases strangers. As such, Charles desperately wants to contribute more towards several charities because he once was in need of charity. He believes none of his experiences were a mistake and those experiences harnessed his passion to help provide for orphans, widows, refugees, health patients and destitute people all over the world.
LINKS;
☑️ Watch James Worthy's Full Interview;
https://www.clubhouse.com/room/MRndVeo5?utm_medium=ch_room_xerc&utm_campaign=YjQEODRaudG2J6RbDLzb4g-118130
☑️ Watch Julian Brittano's Full Interview;
https://www.clubhouse.com/room/M5GdNldp?utm_medium=ch_room_xerc&utm_campaign=YjQEODRaudG2J6RbDLzb4g-118130
☑️ Watch Dr. Catrise Austin's Full Interview;
https://www.clubhouse.com/room/MKgl8oQM?utm_medium=ch_room_xerc&utm_campaign=YjQEODRaudG2J6RbDLzb4g-118130
☑️ Charles Myambo's Personal Social Media Links;
▪️Instagram Link;
https://www.Instagram.com/p/CbYcRemPn6C/?utm_medium=copy_link
▪️ClubhouseLink;
https://www.clubhouse.com/@the_voice_?utm_medium=ch_profile&utm_campaign=YjQEODRaudG2J6RbDLzb4g-114744
▪️YouTube Link;
https://youtube.com/channel/UCCMgDi_OGgoK-x7tWVtliCw
▪️Twitter Link;
https://twitter.com/BigChaz14?t=ksbU-qWVNMiSqH9a82rxFg&s=09
▪️Facebook Link;
https://www.facebook.com/charles.myambo.52
▪️Linkedin Link;
https://www.linkedin.com/in/charles-myambo-a5340b208
All Team Smooth celebrity events are in partnership with Lily Nicole and Tonya Schulz (@knowaging)