Mining firm Glencore pleads guilty to UK bribery charges
A British subsidiary of the mining firm Glencore has pleaded guilty in a UK court to corruption offences for the second time in the last two months.
It was accused of paying millions of dollars in bribes to secure access to crude oil in several African countries.
The Serious Fraud Office (SFO) found that bribes occurred from 2012 to 2016.
It found that bribes of over $28m (£22.8m) were paid via the Swiss-based firm's employees and agents.
The bribery charges stated that the firm's aim was for officials to "perform their functions improperly, or reward them for so doing, by unduly favouring Glencore Energy UK Limited in the allocation of crude oil cargoes, the dates crude oil would be lifted and the grades of crude oil allocated".
The mining giant has also pleaded guilty to corruption charges in the US and Brazil.
Glencore expects to pay up to $1.5bn (£1.2bn) in fines but is currently making record profits.
From sales of metals, minerals and agricultural produce, it says profits for the first half of the year will exceed $3bn (£2.4bn).
A British subsidiary of the firm formally pleaded guilty on seven counts of bribery in connection with oil operations in Nigeria, Cameroon, Equatorial Guinea, Ivory Coast and South Sudan on Tuesday in Southwark Crown Court.
The SFO said Glencore attempted to secure access to oil and make illicit profit across its oil operations in the five countries.
It also still faces investigations in Switzerland and the Netherlands.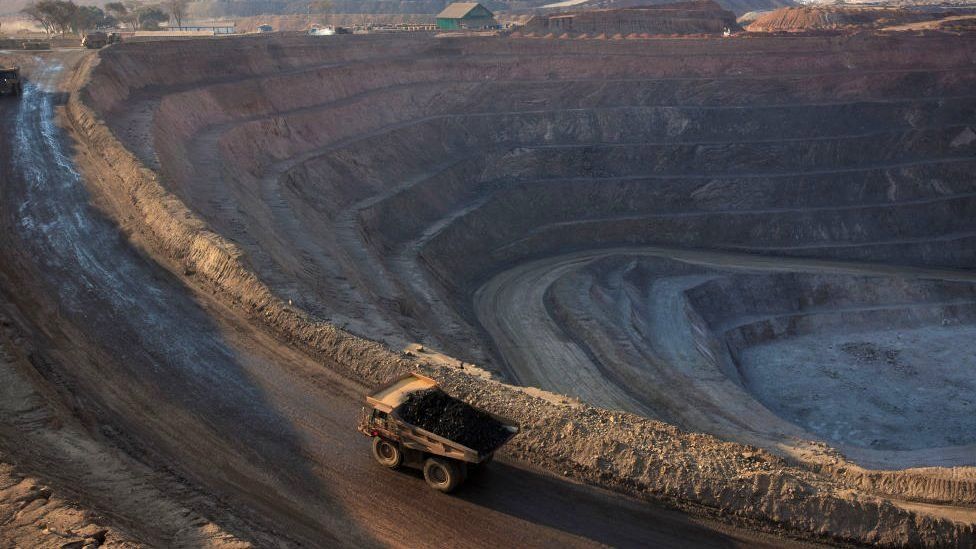 Last month, the firm agreed to a $1.1bn (£900m) settlement in the US over a scheme to bribe officials in seven countries during the course of a decade.
It concerned the mining giant's operations in Nigeria, the Democratic Republic of Congo and Venezuela.
In May, when Glencore last pleaded guilty to seven counts of bribery, the SFO said it had exposed "profit-driven bribery and corruption" across Glencore Energy UK's oil operations in five African nations.
At the time, Glencore's chairman said "unacceptable practices" had taken place in relation to the bribery charges it pleaded guilty to at Westminster Magistrates' Court.
The company's agents and employees paid bribes worth more than $25m for preferential access to oil, with the approval of the company, between 2011 and 2016, the SFO said.
'Low hanging fruit'
Spotlight on Corruption, a pressure group, said the charges were "hugely significant" but raised "questions about the SFO's ambition as our elite corruption-busting agency".
The NGO's legal researcher, Helen Taylor, explained that although Glencore is listed on the London Stock Exchange and headquartered in Jersey, the SFO had "only pursued" the UK subsidiary's oil operations in a handful of African countries.
"This is low-hanging fruit, given the staggering scale of corruption that has been uncovered in the company's global operations," she continued.
"Until now, companies have got off lightly for corporate corruption, as liability has largely been confined to 'failure to prevent' bribery offences.
"Glencore's guilty plea today should send a strong signal that companies will be held to account for the complicity of senior executives in corporate corruption.
"The reality is that bribery remains hidden in the shadows until brave whistle-blowers, investigative journalists and civil society bring corporate criminality into the light of public scrutiny," Ms Taylor added.
Glencore is to be sentenced in a two-day hearing at the Southwark Crown Court in November. – bbc.com