Taylor Swift adds two more Wembley dates to Eras tour, equalling Take That record
Taylor Swift has added two extra London shows to her record-breaking Eras tour, after the first six nights sold out.
The new dates, on 19 and 20 August, mean she will now play a total of eight nights at Wembley Stadium next summer.
That equals a record set by Take That, who played the venue for eight dates on their 2011 Progress tour. Those shows made £38 million at the box office.
London now surpasses Los Angeles and Singapore as the city hosting the most shows on Swift's Eras tour.
She will also play dates in Edinburgh, Cardiff and Liverpool during the UK leg.
US rock band Paramore, who will support Swift at all eight of her Wembley shows, announced the new dates on social media on Tuesday morning.
In a post on X, they said "a limited number of fans who previously registered for shows in London will be selected for access to the sale and will receive notifications via email starting today".
Many of those fans reported receiving access codes for the 19 August pre-sale on Tuesday morning, just hours before it began at 14:00 GMT.
The pre-sale for 20 August show starts at 14:00 GMT on Wednesday, 15 August.
Tickets will only be available to those who registered for the first batch of shows this summer.
Romance confirmed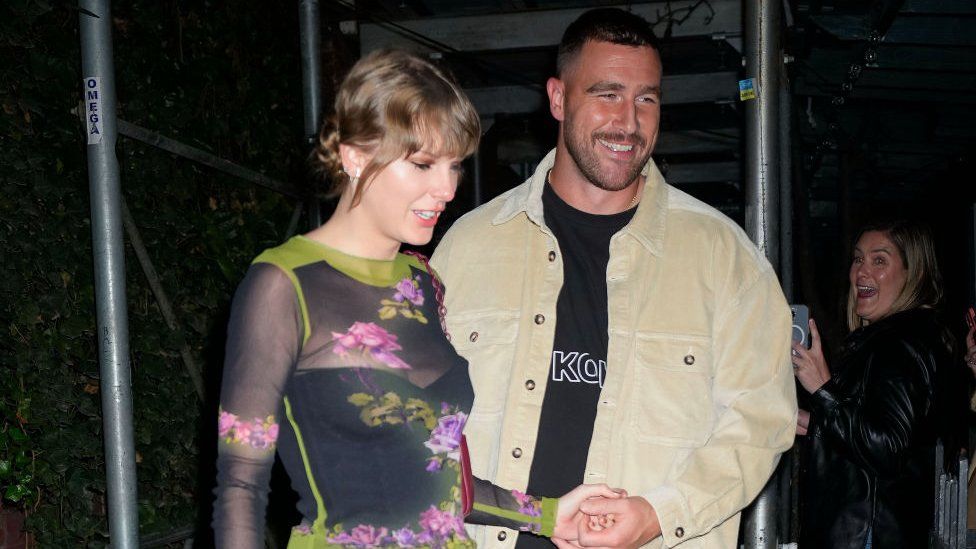 Swift's tour is described as "a journey through all of her musical eras", packed with her biggest hits, from Love Story and Anti-Hero to All Too Well and Blank Space.
Running at almost four hours, it became a phenomenon in the US this summer, where hundreds of fans who couldn't get tickets gathered in stadium car parks to listen to the show.
A truncated version of the set was released to cinemas last month, and promptly became the biggest concert film of all time. To date, it has made $242m (£197m) at the global box office.
The star recently kicked off the South American leg of the tour with three shows in Buenos Aires, Argentina.
She made headlines on Saturday night when she changed the lyrics of Karma to confirm her romance with American football star Travis Kelce, who plays for the Kansas City Chiefs.
"Karma is the guy on the Chiefs/ Coming straight home to me," she sang, as Kelce looked on from the audience.
Ticket tips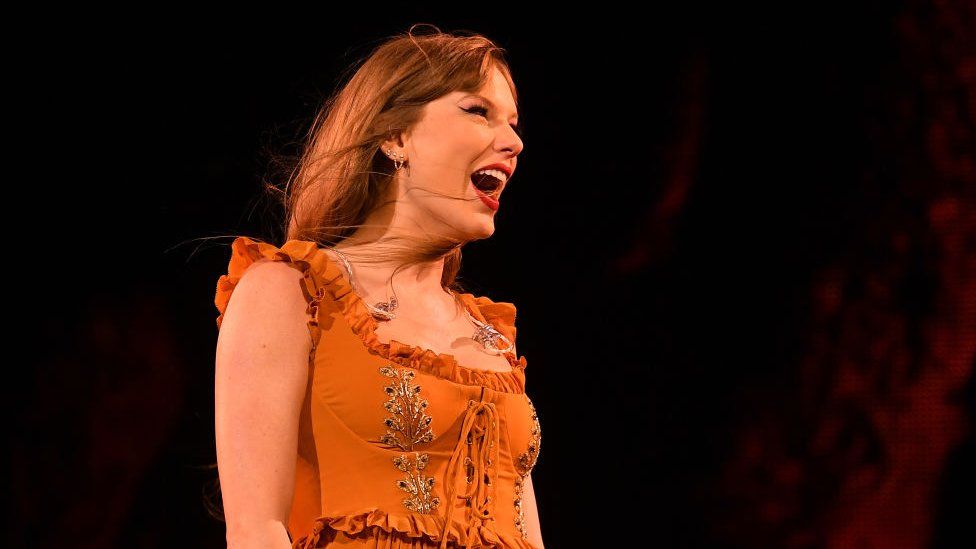 Earnings from the tour recently pushed Swift's net worth over $1bn (£813 million).
In the UK, ticket prices range between £58 and £194. General admission is £110, with standing tickets near the stage priced at £172.25.
VIP packages, which come with bonus merchandise and other perks, including early entry, cost between £196 and £662.
If you do get an access code, here are a few tips to maximise your chances of securing a ticket.
Tickets will be sold via both Ticketmaster and AXS. Fans will be told in advance which site their code gives them access to.
Make sure your Ticketmaster or AXS account is up-to-date before the sale. Most importantly, add your credit card details in advance – more than one, if possible – to speed up the checkout.
Check that you know your login details. You don't want to lose your tickets at the checkout because you're dealing with password reset emails.
Log in early – at least five to 10 minutes before the sale starts. If you're late, tens of thousands of people will already be in front of you.
Don't use multiple devices or browser tabs. In the US pre-sale, Ticketmaster only allowed one device and one open page per account. Any extras may result in errors, which you definitely don't want.
Decide in advance what seats you want, and how much you're prepared to spend. Keep your card details handy, and have your phone close by, in case your bank wants to verify the transaction.
Once you're in the queue, do not refresh your browser. That will put you to the back of the queue again. The page will refresh automatically.
Don't give up hope. Even if there are 150,000 people ahead of you in the queue, many people drop out or give up, and you can find yourself racing to the front.
Finally, keep checking back. Sometimes failed payments and website crashes mean other people lose their tickets after initially reserving them. Sometimes, you can find seats hours after the tour appears to have sold out.  – bbc.com